Here are some resources related to the study of the Holy Qur'an and Hadiths that are generously provided by other sites. We trust these would be useful to you. May you receive Allah's (SWT) blessings as you study His Words and the Prophet Muhammad's (SAW) way of life.
Qur'an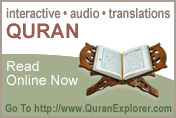 Display by Juz, Surah & Verse
Get translations in English (various translators), Deutsch, French, Indonesian, Malay, Spanish, Turkish or Urdu.
Hear audio recitals of the Qur'an by world-famous qaris.
Hadiths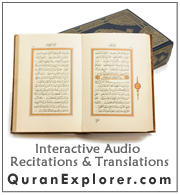 eCollection of Hadiths by Bukhari, Muslim, Malik & Dawud
Search the Hadith eCollection